Carry on Camping – The Classic 1970's Caravan Holiday
For most these days, a caravan holiday is a budget getaway for the family and couldn't be more opposite to the luxury five star holidays we are now used to. However, 40 years ago the planning of a caravan holiday meant that you were at the height of sophistication. Motorhome insurance is once again a more than competitive niche of insurance due to the popularity finding a resurgence, perhaps due to the economic climate.
These 1970's vintage caravan adverts from paint mobile home, highlight the glamour and relaxation associated with this type of holiday.
Nowadays people expectations and attitude towards a good holiday are drastically opposite of those in previous years. I'm sure we are all guilty of wanting 5 star accommodations with 5 pools and the luxury of an endless supply of food and alcohol, but back in the times of the caravan holiday this was simply impossible.
 Although ever so simple these images reveal a charming if not dated attitude to what makes a good holiday.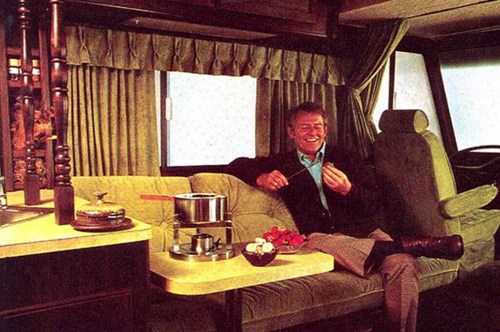 Comforts of a caravan, with another 70's classic fondue!!!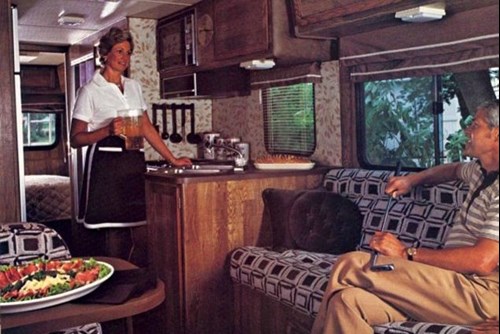 With the ability to travel anywhere, why not holiday by a golf course.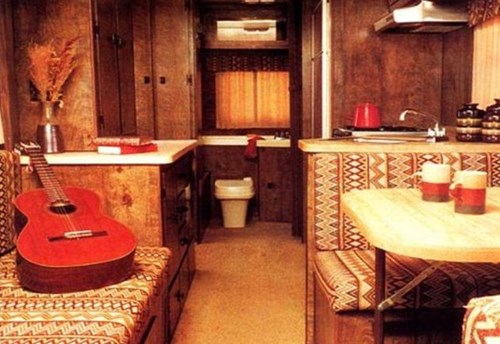 Spacious and entertaining a typical 1970's holiday.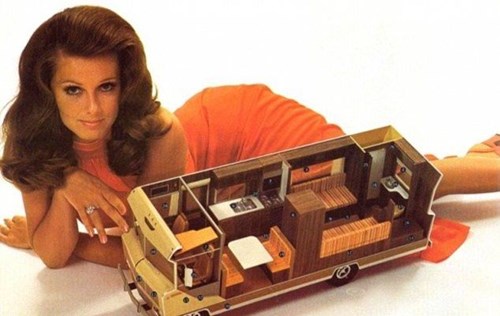 Model caravan, modelled by a 1970's housewife.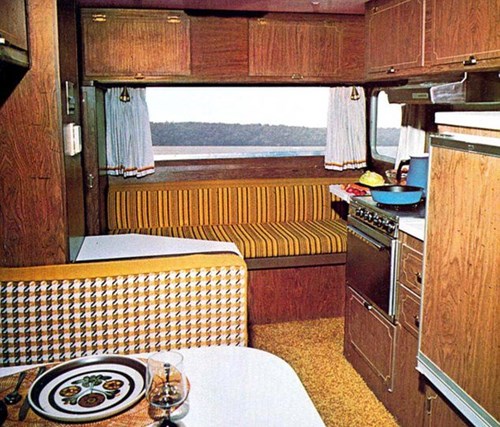 Seating area in a 1070's caravan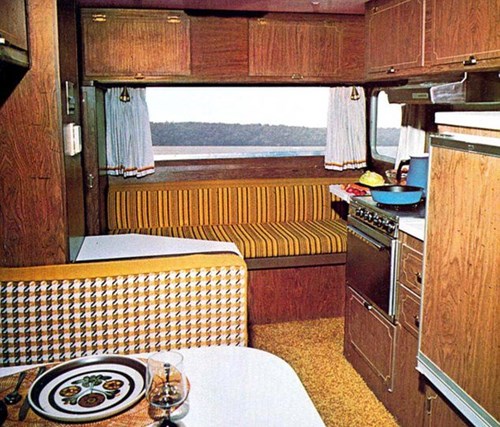 Kitchen in a 70's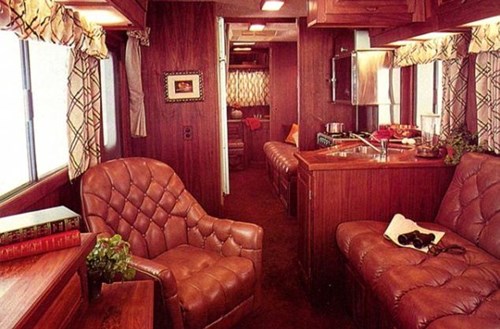 caravanSophisticated lounge in a classicLeisure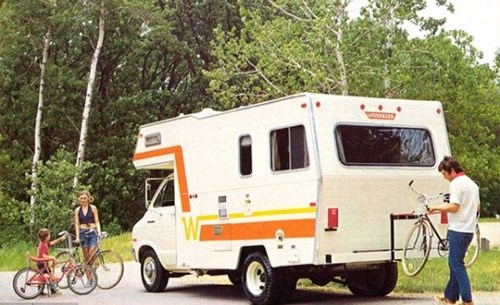 with a classic motorhome.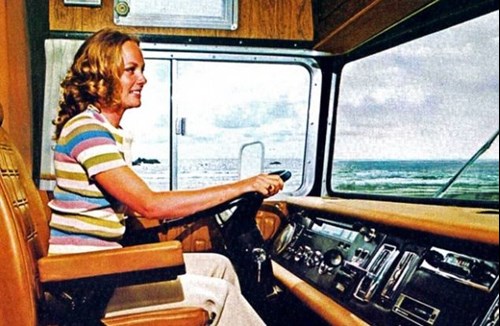 Classic Motorhome.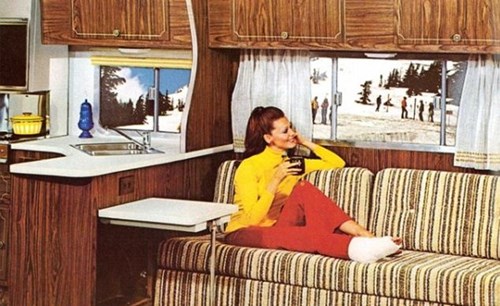 Relaxing in an 1070 style caravan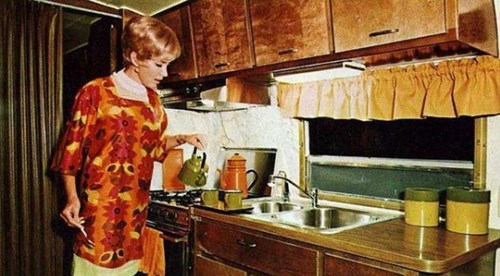 Comforts of home in a caravan.
Caravan / Motorhome Insurance
For a cheap motorhome insurance quotation with flexible payment terms expert assistance click here.