Motorhome and Caravan Show, NEC 2012, Show Report
This year saw record breaking attendance figures at the Motorhome and Caravan Show with more than 98,000 people flocking to the Birmingham NEC. Imagine the number of motorhome insurance prospectsat the event.
This number was a 5% increase on 2011 figures, this significant boost in guests meant that the event organisers opened up an eleventh hall at the venue increasing the capacity allowance.
Organisers say not only did the venue see record breaking numbers but also businesses and clubs saw amazing levels of total sales and interest.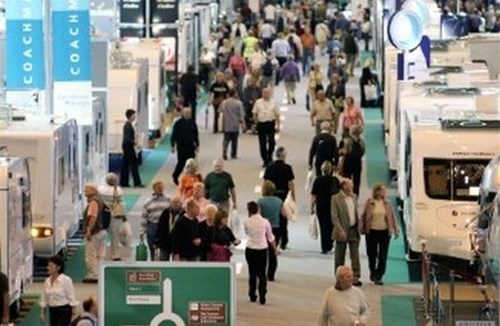 Guests had the opportunity to step inside the latest motorhome models from: The Swift Group, Elddis, Chausson, Trigano, Bailey, Tribute, Laika, Auto-Trail, Auto-Sleepers, Dethleffs, Pilote, Rapido, Burstner, Adria and Romahome,  all making outstanding profits from the show.
It was a particularly good show for Swift Group, who since has announced total sales figures of £21m, with around £9m being from motorhome sales alone.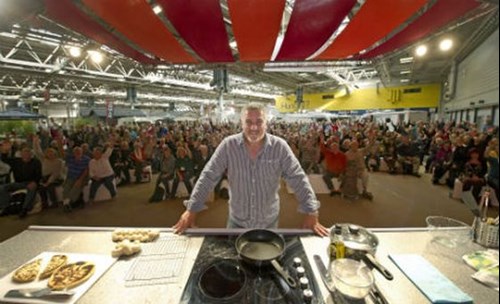 With guest appearances from celebrity chef Paul Hollywood and Matt Dawson MBE it was a jam packed weekend with plenty to do and see.
One of the most talked about exhibits of the show was the newest caravan from Bailey, the Bailey Unicorn ll. The jam packed NEC was the perfect place for the caravan to be unveiled allowing guests to look inside and check out the amazing new design.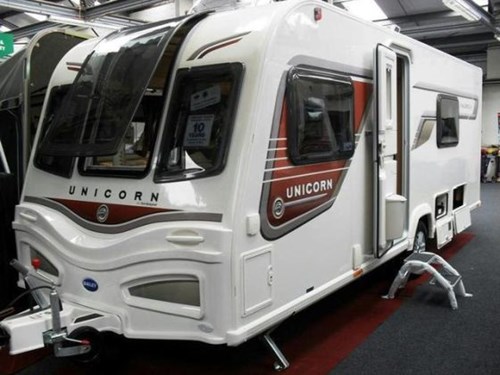 With the 2013 dates confirmed as 15–20 October 2013 again at the Birmingham NEC, we know it will be a much anticipated event and hope to see attendance levels increase yet again. Get your tickets soon before it's too late.
Top Motorhome Insurance Providers
Some of our top motorhome insurance providers will be exhibiting at next year's show so be sure to pop along. See you there!