Robert Pattinson and Kristen Stewart set to go on a motorhome holiday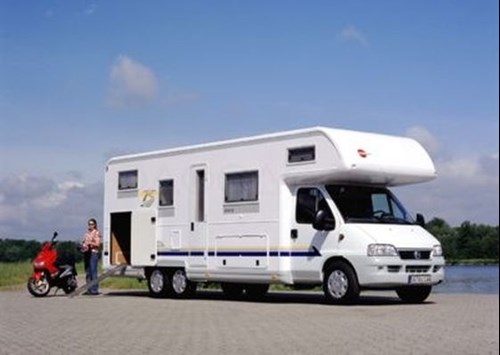 Known for their on-off relationship both on screen and in real life, Robert Pattinson and Kirsten Stuart are one multimillionaire couple you do not expect to be planning a motorhome holiday around Europe.
But K-Stew and R-Pats are rumoured to be giving up the Hollywood lifestyle for a Europtrip in a standard motorhome.  A source told The Sun newspaper that, "Rob has been planning the trip for a while. Before they got back together he intended to go to Italy, France and Germany if time allows."
Where they will begin we do not know, but as Robert is a born and bred Brit, we think they might start their adventure in good old Blighty. Then traveling over the channel like most motor home goers to start in France and make their way around the rest of Europe, to finally return to the UK
The Twilight couple are also rumoured to be joined by a few of their celebrity friends, recently single Katy Perry is one that they can always count on to have fun.
A source continued by adding "They will have a group of friends on the same trip – and they have asked their mutual pal Katy Perry to meet up along the way. She has been there for both of them during difficult times."
We will keep our eyes peeled for this A list couple and any news about their motor home adventure and hope that sometime soon they are sipping lemonade in the Cotswolds.