Take on a New Adventure with the Lunar Vacanza
Camper Car Insurance
We specialise in all kinds of niche insurance groups in the motorhome arena and camper car insurance is no different.
After four years away from the market, Lunar Caravans makes a triumphant return with the new Vacanza, which critics are naming the 'camper car.'
The all-round versatility of the new camper car sees it acting as both a practical vehicle as well as a camper. It's overall length of just 4.4 metres and a height just tipping 2, it will fit in fine for most families as it is compact enough to be used daily and is very easily manoeuvrable through streets.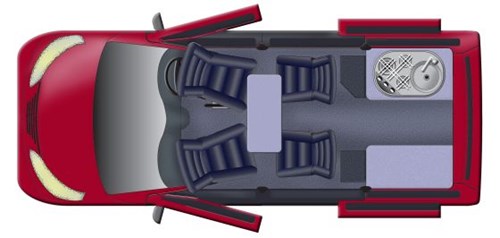 The camper side of things displays all that is necessary for a campervan to work well. As standard, it comes with a kitchen and toilet as well as room for 4. Added to this is the high standard specifications of the extras such as a rear view camera that comes in handy for helping to park, air conditioning, Bluetooth audio for those longer journeys as well as electric windows for the front passengers. These features combined add to the comfort that is created throughout the Lunar Vacanza.
It is the perfect result for when you've reached your destination and you and the kids are ready to enjoy a good night's sleep. With all the benefits included the Vacanza is the solution.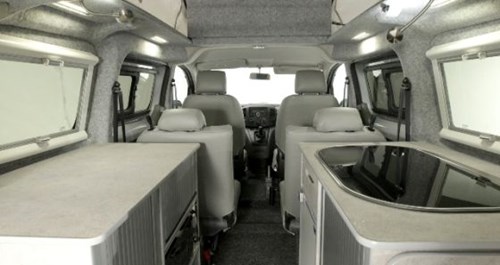 Using the Nissan NV200 as its base model, nothing has been over looked. From the sliding doors on both sides, to the innovative pop up roof for that extra bit of space. Nothing has been left to chance.
"It's practical for everyday use, where other products are a good campervan or a good car, but not both", says Tony Swarbrick, Vacanza's Project Manager. In addition the campervan will cost just £120 a year to tax.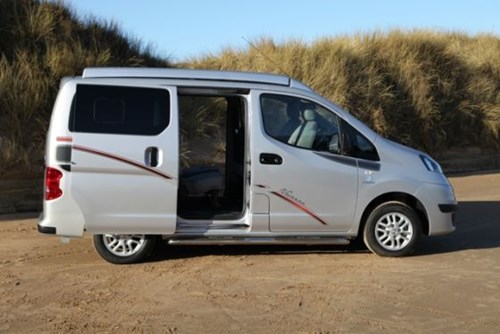 Whether you are looking to travel round the corner or around the country, the Vacanza campervan is an ideal purchase that has a starting price of £29,995. So why not take on a new adventure?!