The One-Man Campervan; The Buffalino
Sleeping in the back of your car is a thing of the past thanks to the design dream of the 'Buffalino.' This mini-van, similar to the tuk-tuk rickshaws more commonly spotted across Asia and Africa, has been created for the lone campers amongst us who are sick of having to go through the effort of putting a tent up or forking out for expensive campervans. Ensure you have adequate campervan insurance before setting out on any expeditions regardless of cost!
With only three wheels, this one-man campervan is the ideal alternative for overnight pit stops where a cosy sleeping/living space can be created in just a few minutes.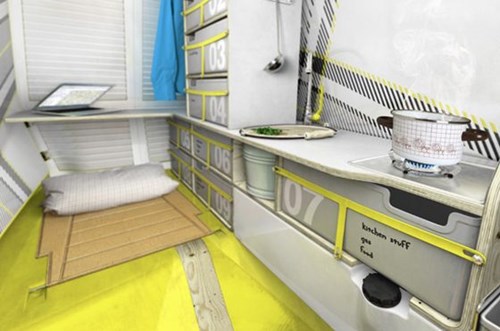 The camper contains all the basics; a fold up bed, a sink, a kitchen (with refrigerator and running water) and to 'fit in' with today's modern age, a place for ones laptop if needs must.
The brain behind the design of the Buffalino is a German industrial designer, Cornelius Cormanns. In his quest to create the Buffalino, he began with modifying a three wheeled Piaggio scooter to meet the required needs of a single traveller.
Within the design, Cormanns aimed for a vehicle that would offer the individual all the flexibility they could ask for, during both the journey and during stop-overs. Added to this is the benefit of an economic and fuel efficient vehicle.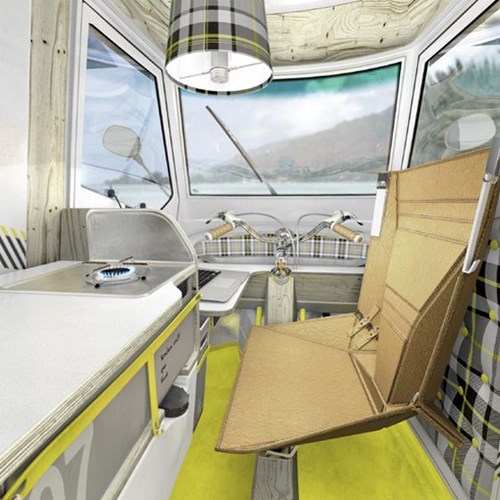 The Buffalino could serve a purpose for many solo travellers but could also offer the opportunity for businesses and companies for individuals that need to travel long journeys. The solitary journey would be a greener and more cost efficient option for a happy camper.
images: Designboom
Campervan Insurance
For a cheap campervan insurance quotation please feel free to use our online quote system.