UK Bucket List: 29) A Campervan Trip Around New Zealand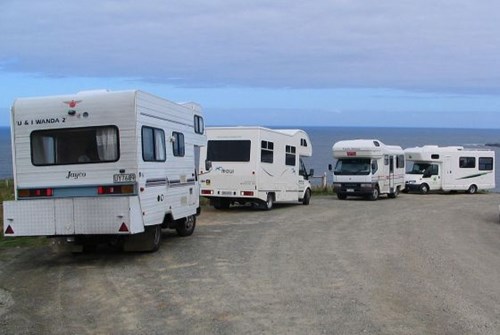 According to a recent survey, travelling around New Zealand in a campervan has beaten a trip to Disney World and an audience with the Queen when it comes to the top 50 things that Britons want to do before they die. Click here to read about campervan insurance.
Taken from a survey of 2000 adults in the UK it has shown that a trip around New Zealand peaked at number 29 with the obvious becoming a millionaire, seeing the Northern Lights and walking the Great Wall of China taking the lead.
Currently us Britons are the third largest group of campervan travellers in New Zealand and according to research, undertaken by Covec, we amount for 14 per cent of all rentals. More than 18, 500 explorers from Britain take to the roads of New Zealand in a campervan for an average of 18 days at a time which works out to be nearly 10,000 rentals per year.
Word of mouth is said to be the most helpful way that this has caused this idea to rise on the top 50 list. To see New Zealand is one thing, but to explore and travel around it has now become a 'must do.'
Seeing the whole country can be a hard task but a campervan holiday makes it a delight and brings the home comforts on the road with you. There is no pre-booking a hotel with a campervan holiday and the route you take is completely down to you. The option to do as much or as little as you want is another added benefit of traveling across New Zealand in a campervan.
A sense of freedom is easily gained and with the breath-taking routes and captivating attractions that New Zealand has to offer it is no surprise that this has made the list!
Campervan Insurance Quotes
Just because it is a top bucket list contender it does not mean you can afford to travel without adequate campervan insurance. We will obtain a quote from one of our experts in the campervan insurance niche for an online quotation.