Volksleisure Transporter T5 Conversion from Wellhouse
After launching at the Motorhome and Caravan Show in October, Volksleisure are now proud to present the new T5 VW Campervan conversion.Campervan insurance experts will be rubbing their hands together ready to get their first conversion for the T5.
Produced by the renowned Wellhouse company, the new Volksleisure conversion follows on from the amazing successes that has been seen with conversions of pre-owned vehicles from Japan and, more recently, its exclusive tie-up with Hyundai to produce the award-winning i800-based camper.
The specialist campervan maker is already inundated with conversion requests on pre-owned T5's with prices between £28,000 (for pre-owned) to £40,000 (for brand new). "We just like to think we can do things that bit better," comments David Elliot, the boss of Wellhouse. Admitting that there are plenty of other companies out there who will do the conversion but suggesting that the Wellhouse Volkleisure Ten P-Point Plan is "perfection."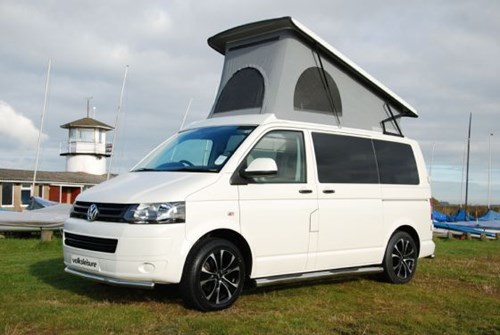 Produced under the Aspley and Aspley SE names, the new conversions will boast vital items of equipment from industry leading suppliers, such as:
• Reimo Variotech safety-tested rear seat/bed with three x three-point belts
• The latest SCA roof, which lifts higher at the back
• SMEV combined hob and sink amongst other key kitchen necessities
• Tambour locker doors, mains input with leisure battery, passenger swivel seat with second table
In addition to the before mentioned benefits Volksleisure are offering a peace of mind purchase with a full, three-year warranty covering the whole vehicle.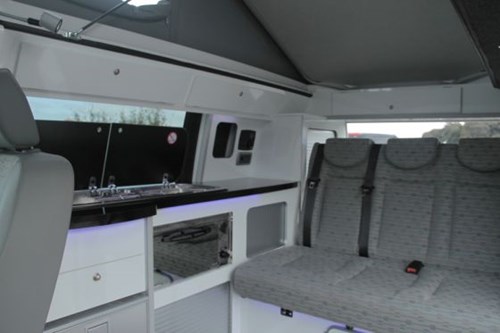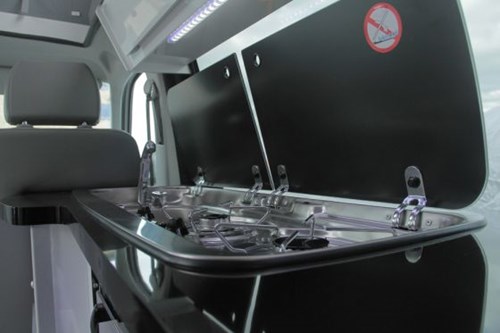 The conversions are expected to be popular and it is probable that sub-dealers will open – with interest from companies in Surrey and Devon already!